PIXELED YEARS
An exhibition of Finnish Commodore 64 pixel graphics
Studio at the Finnish Museum of Games (Vapriikki, Tampere)
21 September 2022–15 January 2023
The demoscene is a computer hobbyist subculture born in the 1980s that focuses on creating impressive visual demonstrations, or "demos" for short, using programming, music and graphics. In Finland, the demoscene was born around the Commodore 64 computer, from where it later spread onto other platforms.
Finland and the Nordic countries are the birthplaces of the demoscene. Many families bought their first home computers in the mid-1980s. The Commodore 64 was released in 1982 and quickly became massively popular. In Finland, where it sold the most units per capita in the world, it was labelled the "National Computer". Alongside playing games, thousands of young people started experimenting with programming, drawing pixel graphics and writing music on the computer. The youth's endless fascination with this new technology quickly gave rise to a vibrant subculture with its own events, magazines and publications. The popularity of the Commodore 64 made it the most important platform of the demoscene's early years. Throughout the 2000s, positive childhood experiences with this versatile computer have been bringing many authors back to the platform.
The Pixeled Years exhibition is a comprehensive overview of pixel graphics from the Finnish Commodore 64 demoscene, from the 1980s to the present day. The exhibition was created in cooperation between the Finnish Museum of Games and Zooparty ry. It has been curated by Ari "Duce" Seppä and Tommi "Electric" Musturi.

We'll celebrate the artists in an opening with music and serving on 30th of September 5–8 PM at The Finnish Museum of Games.

Opening Facebook event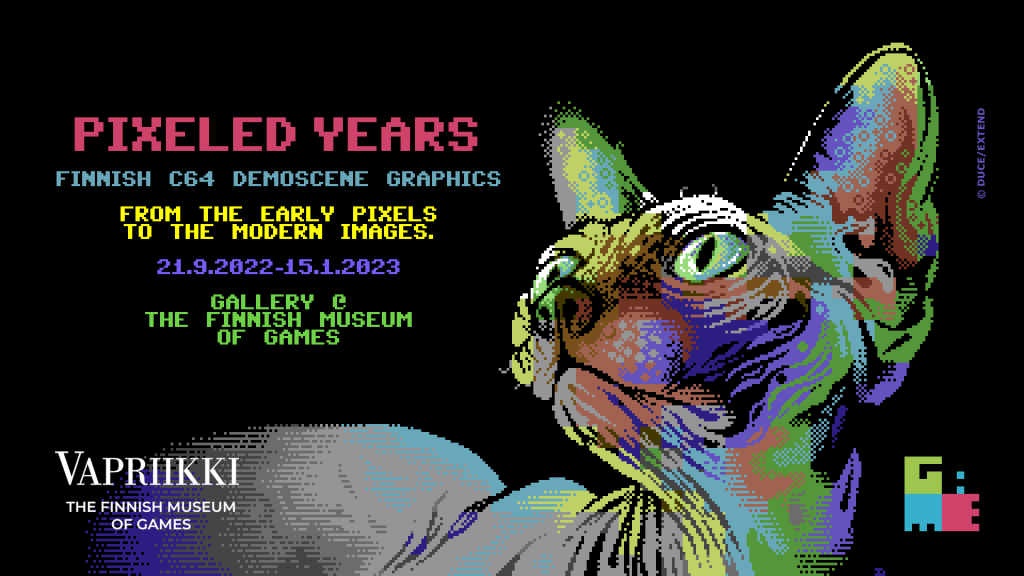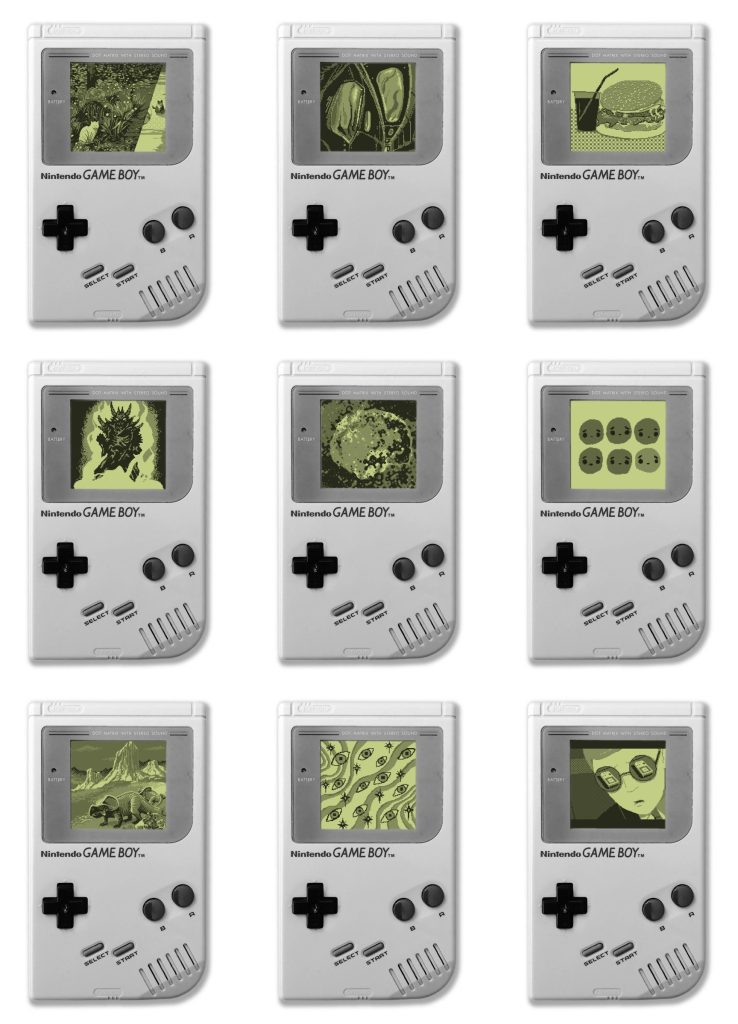 MEMORY LIMITS
An art exhibition on the Game Boy
Open through ZOO'22 at the party lobby in Orivesi Campus
Memory Limits is an art exhibition on the screen of the Nintendo Game Boy. Nine fine artists, comic artists and illustrators use the Game Boy as their medium for their individual ideas, stories and visions on the subject of memory. They have created artworks, one pixel at a time, that are running as software on the original, old hardware. The Game Boy may or may not be part of each artist's history, but through its plastic lens it becomes our window into their memories. Each Game Boy contains one artist's image series, which can be navigated with the directional pad. This exhibition was created for and originally shown in Suomen Pelimuseo in Vapriikki, Tampere.
Featured artists: 6VCR, Benjamin Bergman, Niina Huovinen, Nalle Mielonen, Tommi Musturi, Ossi Pirkkonen, Prowler, Maria Stereo and Daniel Stolle.

The exhibition is curated by Daniel Stolle.