You know, we do have compos at ZOO. That's the ultimatum of our party every year – to keep YOU creating great stuff on our dear breadbox. This year there are ten categories plus three gaming compos (games tba later).
The winners will get their honour for sure but in addition we DO have quite a fancy pool of prizes to share. We will give prizes to top three in all the categories and to the winners of the game compos. At this point we want to reveal something about the prizes just to boost your work: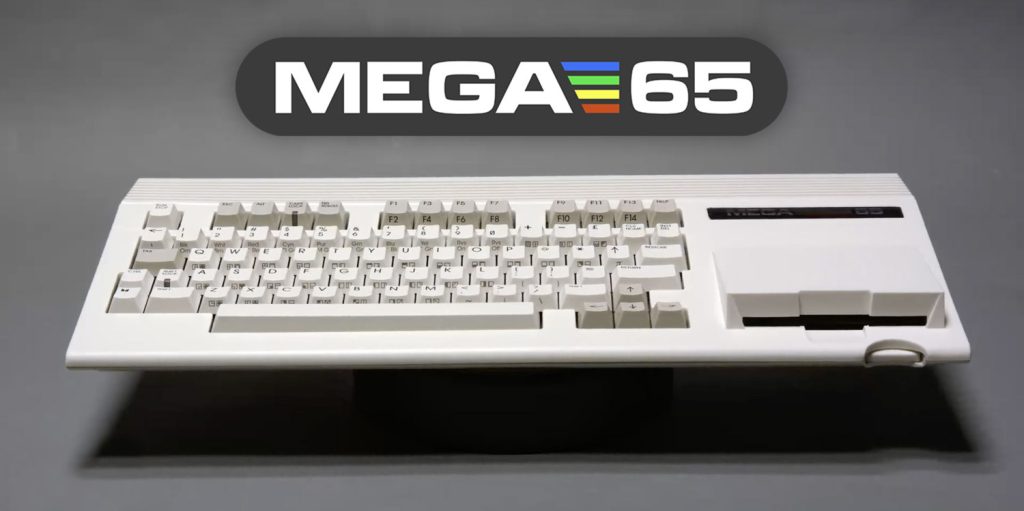 For the demo compo winner we have reserved a fresh MEGA65 that will be delivered to the mightiest demo makers after the party (along with a bagful of other stuff as well). Check the awesome specs https://mega65.org/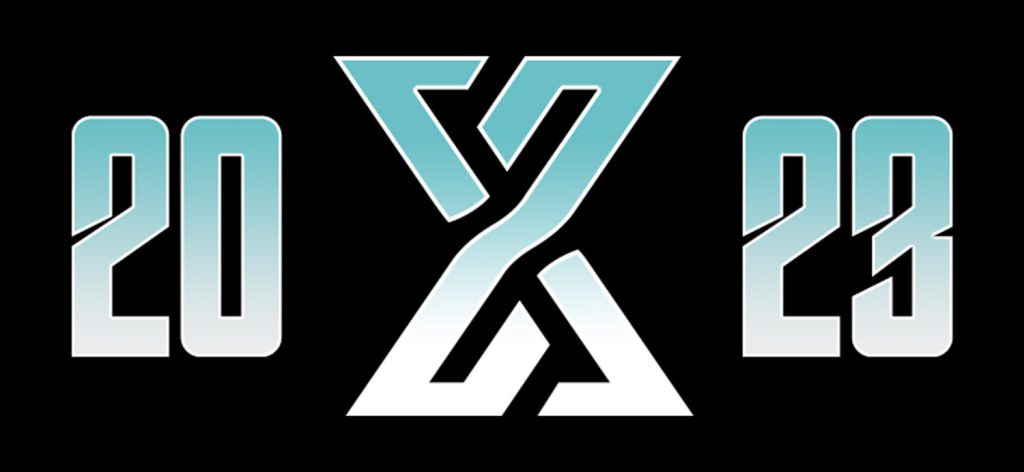 As we all love the Dutch X party we've for this year booked some tickets for the June'23 event, these to be shared in demo, music and graphics compos. If you survive the ZOO, join the scene at https://www.scs-trc.net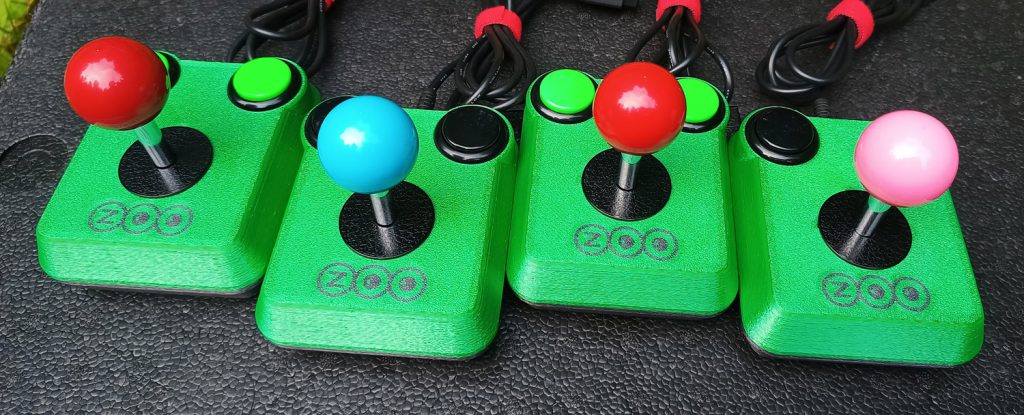 Game compo and game making compo winners will get their custom ZOO joysticks made by Jartza from Firebay Refurbishing. Only quality Sanwa parts on these babies.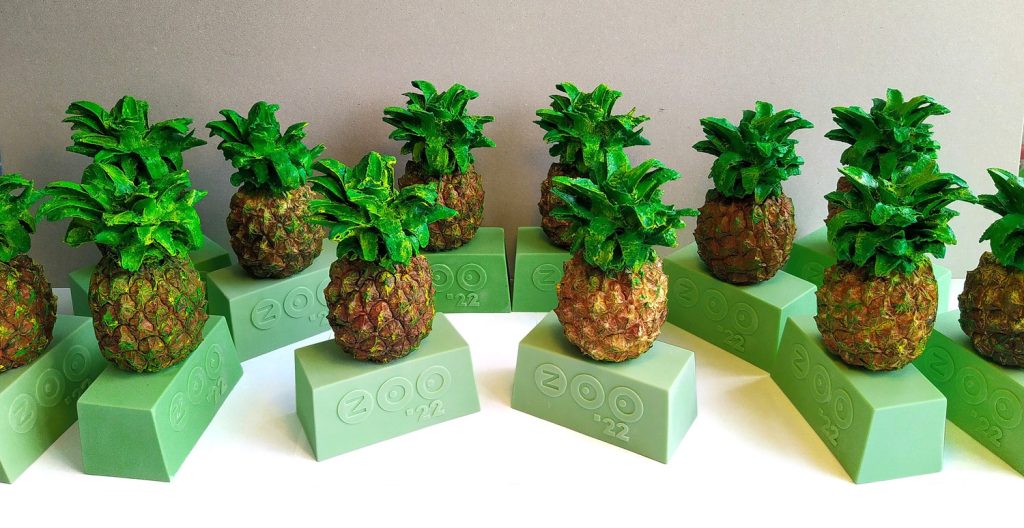 And do NOT forget our art piece trophies given to the 1st prize winners. All custom- and handmade by Christian Jutte / General Clay Productions in Tampere Finland. Check the custom made trophies and order our own http://www.comicsculptures.com/
In the ZOO Kids compo every participant will get a prize. Just place your toddler in front of your favourite editor and see what happens!
In addition we have sponsored prizes from C64audio.com, Datormagazin, K&A Plus, Paskasoft, Protovision and The Finnish Museum of Games.
The 2nd and 3rd place winners will get trophies too. Champagne? Sure! All the winners will get their share of ZOO merchandise as well.
You have less than six weeks to finish your entries. We're expecting ALL the participants of our party to join the compos as well – that's the the real core of a demoparty – to create and do things together!
Happy creating!